Do you have someone special that you would love to give a Valentine's Day Card too, but they aren't crazy about the traditional Valentine's Day Cards.  Well, if so…. I have the perfect Valentine's Day Card Craft for you.  Today I'm going to show you how to make a Fantasy Style Valentine's Day Card…. A Dragon Valentine to be specific.  The craft is an easy one, but don't worry… it's fun too.  So, grab the materials needed and let's get started.
Check out our other Valentine's Day Crafts.
Tutorial offered by Laura from Dacian Moon Handmade.
Materials Needed
– paper (not too thin)
– scissors
– design template (dragon)
– glue
– plastic ribbon (about 40 cm)
– glitter glue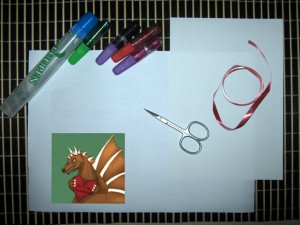 Step 1
Save the dragon image from here and print it (you can also draw this dragon yourself).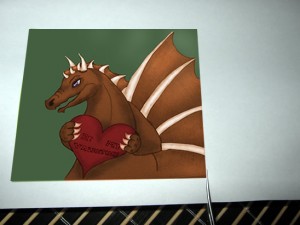 Step 2
Apply a layer of glue on the image …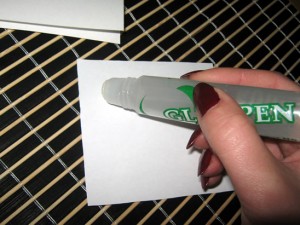 … and place it on the middle of paper.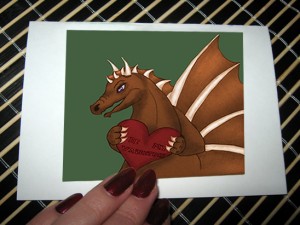 Step 3
Make some lines with green glitter glue around the image.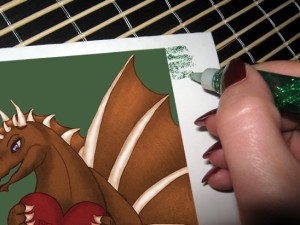 Step 4
Cut 4 pieces of ribbon (just long enough to frame the image). With the scissor cut little triangles on one side of the ribbon (like in the next picture).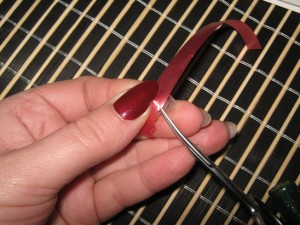 Repeat that for all the 4 pieces of ribbon.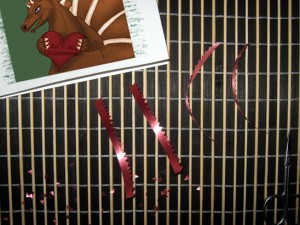 Step 5
Apply a layer of glue on one side of the ribbon…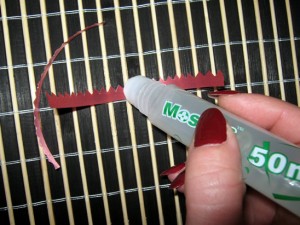 … and place it on the edge of the image.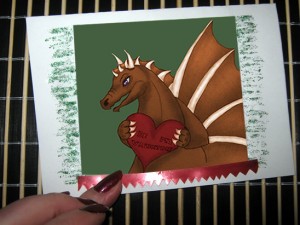 Do the same with the other 3 pieces.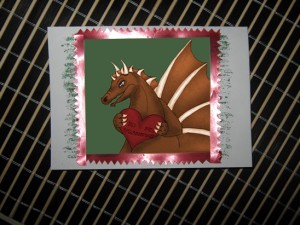 Step 6
Cut another piece of ribbon (about 3 cm).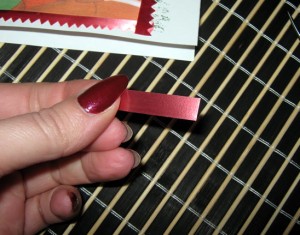 With the scissor make cuts on its length…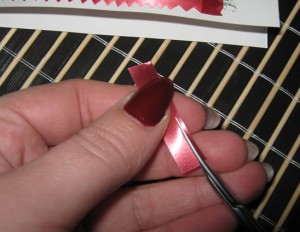 Then pull sudden on the cut end and the small pieces will curl themselves.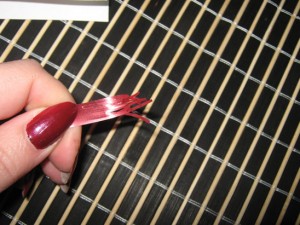 Step 7
Glue that piece of ribbon on the left upper corner of the image and make a little heart on it with glitter glue (I used mauve to match the eyes of the dragon).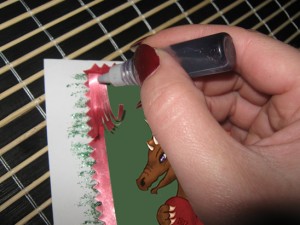 See, the craft was fun, wasn't it?  And, look at the great Valentine's Day Card you have to give to your Someone Special!!  The real question is…. who are you going to give it to?
Technorati Tags: valentines day cards, valentines day crafts, valentines, valentines day, kids crafts, crafts for kids, St Valentines Day crafts. Valentines Card Crafts, fantasy crafts, fantasy cards crafts, non traditional valentine's cards, non traditional valentines crafts, greeting card crafts