Do you like the Sailor Moon cartoon?  If so, then I have a fun craft for you today.  In this post I will show you how to make a Sailor Moon Wand from the Sailor Moon cartoon.  Isn't that a treat?  The craft is not complicated at all and it is a ton of fun.  Made with Play Dough and a Crystal this craft turns out looking exactly like the Sailor Moon Wand on TV.  So, grab the materials needed and let's get started on this fun craft!!
Check out our other Clay & Play Dough Crafts.
Laura from Dacian Moon Handmade will show you how to make it.
Materials Needed
– one piece of yellow play dough
– one piece of pink play dough
– transparent crystal
– pin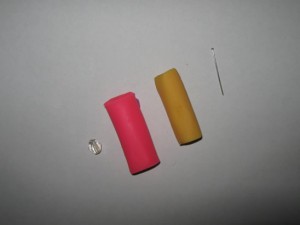 Step 1
Take ¾ of the yellow play dough (you'll need a little bit of yellow later)…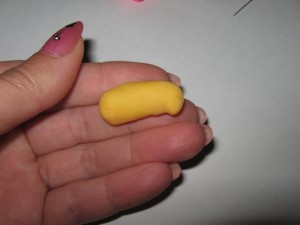 It is ok for the edges to be thinner because we'll make a Moon of it. Just bend it like a backwards "C" for that.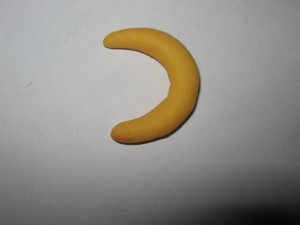 Step 2
Take the pink play dough, condition it… Put down a little piece …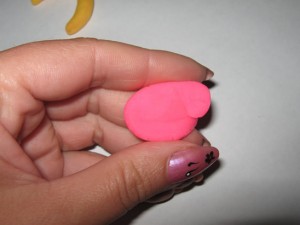 … and from the rest make another roll.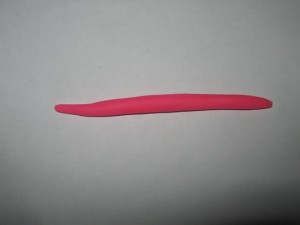 Step 3
Condition the little piece of pink …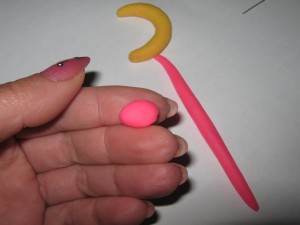 … and make a ring of it, to link the pink roll to the Moon.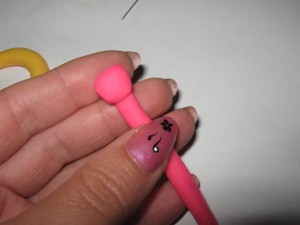 Step 4
Now we'll start decorating.
With a small part of yellow make a little ball. Flatten it and then squish it with two fingers, like in the picture.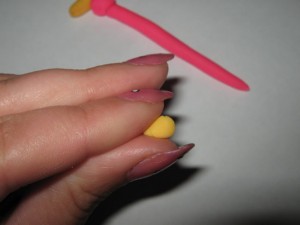 Make a crease on the opposite site of it and you'll have a little wing.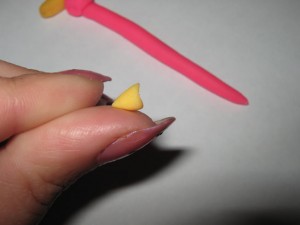 Make another one and place them on the pink ring.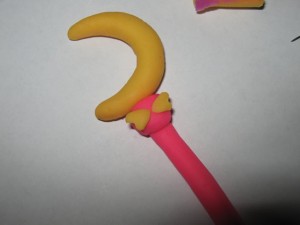 You'll need another small flattened ball…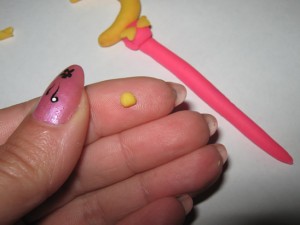 … to place on top of the two wings.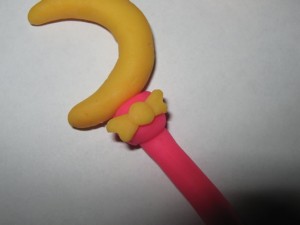 Add three more little flatten balls on the pink roll and we are almost done.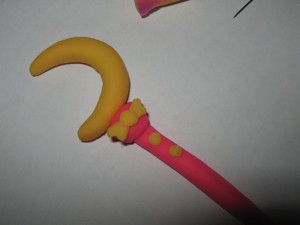 Step 5
Put the pin through the crystal…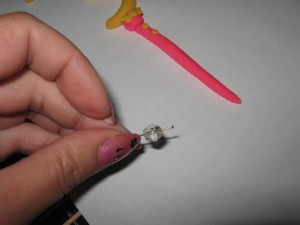 … and place it through the moon and the pink roll.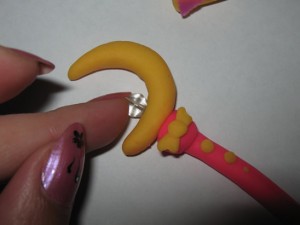 That's it! A perfect Sailor Moon wand.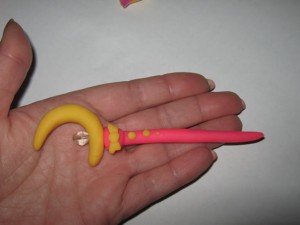 And, there you have it…. you just made a Sailor Moon Wand.  Isn't it pretty?  It's probably powerful too.  Now, enjoy imagining that you are part of the Sailor Moon team.
Technorati Tags: toy crafts, make your own toys, Play Dough crafts, play dough, playdough, playdough crafts, Sailor Moon, Sailor Moon crafts, Sailor Moon activities, Sailor Moon cartoon crafts, Sailor Moon cartoon activities, wand, wand crafts, wand crafts for girls, kids crafts, crafts for kids