When you think of Easter what is one of the characters you think of?  A bunny, of course.  Well, today I'm going to show you how to make a Plush Bunny.  This bunny is perfect for the upcoming Easter Holiday, but honestly can be made and enjoyed any time of the year.  Made with felt and some cotton for stuffing this bunny is sure to be soft and cuddly.  Make it as big or as small as you would like.  We made our bunny pretty small.  So, grab the materials needed and let's get started.
Check out our other Easter Crafts.
Materials Needed
– string and needles
– scissors
– felt / fabric
– paper
– pencil
– paint
– 1 toothpick
– wool / cotton – things to stuff (I used 2 cotton pads for that)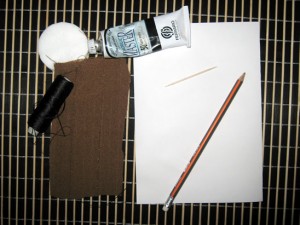 Step 1
Draw the pattern on the paper, like this.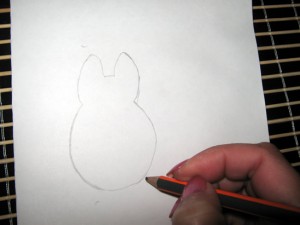 Use the scissors to cut it out.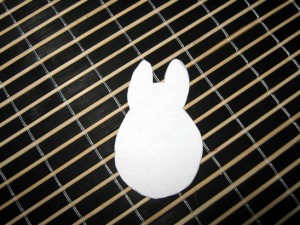 Step 2
Fold the felt in half, place the bunny pattern on it and trace it there.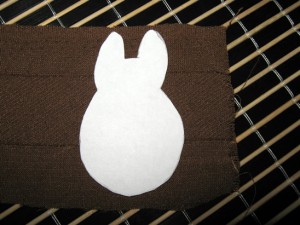 Step 3
Cut the bunny out of felt (remember, you folded the felt before that so you'll have 2 bunnies of felt now).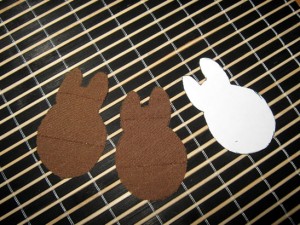 Step 4
Sew the two bunnies starting at the bottom. Use a blanket stitch along the sides.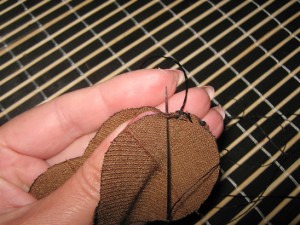 To make a blanket stitch, push the needle through the fabric then pull the needle through the loop.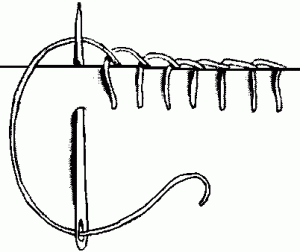 Sew as far as you are comfortable before stuffing. The size of the opening will depend on the size of your doll.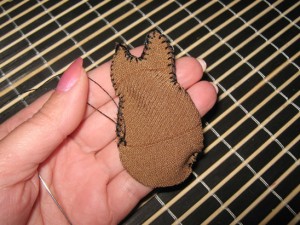 Step 5
Prepare your stuffing material: I made little pieces of the cotton pads.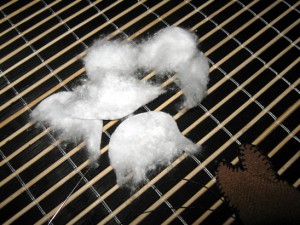 Place the stuffing material in the bunny, taking care to fill all available places.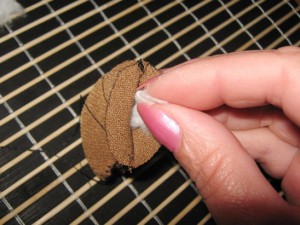 Step 6
Now the bunny looks like that.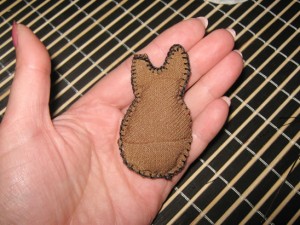 Step 7
Using the toothpick and some paint add eyes and a mouth.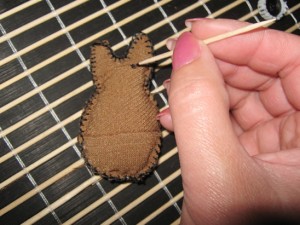 Look how cute he is !
You can continue to decorate it if you feel like it.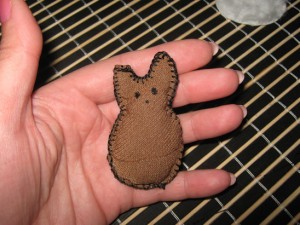 Awesome job!!  You just finished your Plush Bunny.  Isn't it a cutie patootie?  How did your bunny turn out?  Let me know in the comments below.  And, take a picture of it and add that to the comment too… I'd love to see it.
Technorati Tags: easter crafts, kids easter crafts, easter crafts for kids, easter activities, easter bunny, easter bunny crafts, stuffed easter bunny, stuffed easter bunny crafts, how to make a suffed bunny, bunny crafts, rabbit crafts, bunny toy, rabbit toy