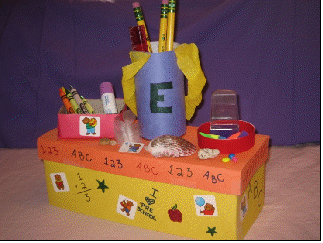 How to Make a School Supply Box Craft Idea for Kids
Get your kids excited about going back to school with this cute and functional organizer. From crayons to calculators, this sturdy box will keep supplies handy for your busy youngsters. This is an affordable craft so it can be totally customized each year according to their current interests and ever-changing style.
Crafts Materials Needed:
Shoe Box
3 to 5 Colors of Construction Paper
Scissors
Clear Tape
School Theme Stickers
Colored Markers
Paint (optional)
Plastic Peanut Butter Lid
Frozen Juice Can
Instant Pudding Box
Glue
Decorations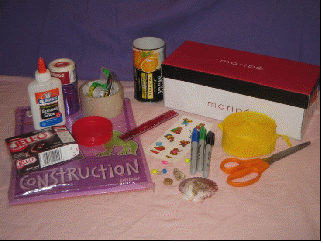 Cover the bottom of the shoe box with construction paper, using tape to secure the edges and corners. Decorate the sides with school theme stickers and use colored markers to personalize the overall look. Next, cover the shoe box lid in a different color of construction paper, securing all edges and corners with tape.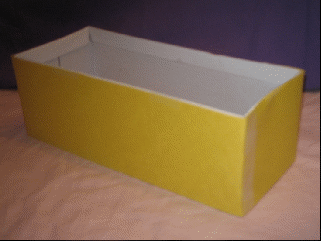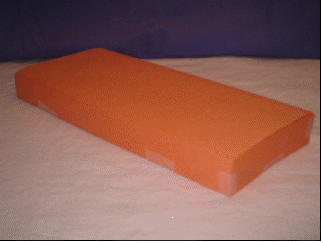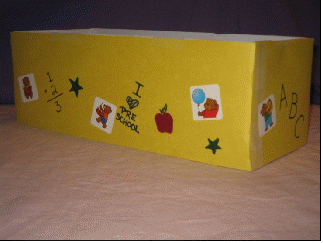 The peanut butter lid, juice can, and pudding box will be the trays on top for organizing supplies. Prepare the trays by cleaning them thoroughly and making sure they are dry. Most peanut butter lids are already a nice primary color so you can choose to leave it as is. For the other two, remove the tops from the containers. Either paint them or cover them with a different color of construction paper.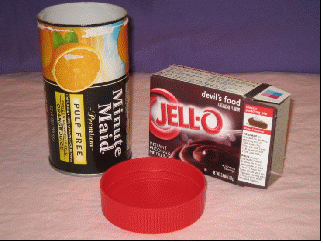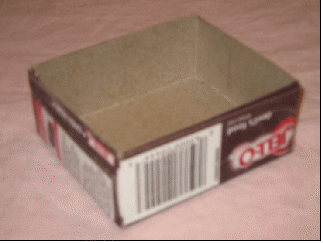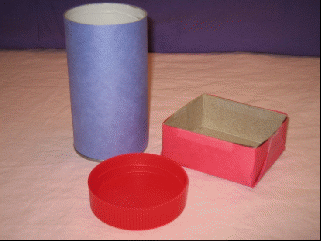 Attach the trays to the top of the shoe box with glue, paying careful attention to how the weight will be distributed once they are holding supplies. In other words, don't line them all up along one edge or your box will fall over when used.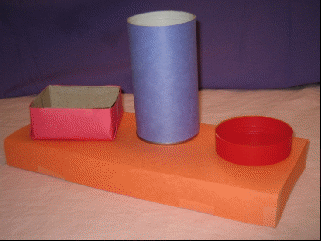 After the trays have completely dried, use more school theme stickers, treasures from summer vacation, and colored markers to complete the decorations. This is a good time to allow your child to add a little funkiness to his or her box. Glue on pom-poms, glitter, googly eyes, tiny creatures, or happy meal toys. Keep in mind that your child will be using this box every day at homework time so it needs to be something that is fun to look at and is all about them.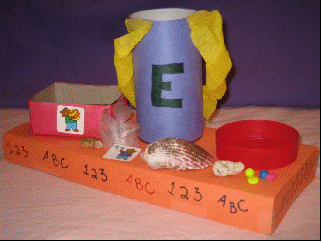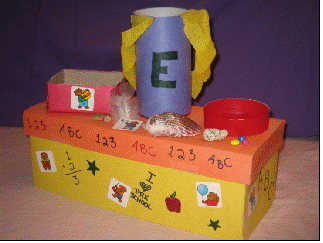 When everything is in place, the decorations have been completed, and it is completely dry, fill the box with school supplies. Place the lid on top and organize the most used items in the trays. They can hold almost anything your child will need.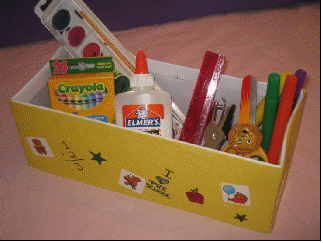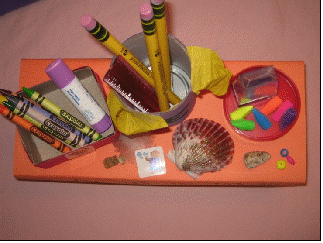 One great thing I have discovered since my child started preschool with his own school supply box is the portability. If he wants his Nana to help him with his homework one night, he really enjoys packing up his supplies and holding his box on his lap in the car. There is a sense of pride that comes with having your own little box of supplies and he looks forward to homework every day. Crafting with your child is a time to bond and I hope your kids will enjoy this project the whole school year. Be sure to pass this idea along to moms who home school as they have an even greater challenge in keeping supplies from taking over their entire house.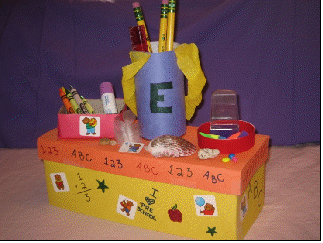 Jacilyn Wheeler—Christian, Mom, Virtual Assistant
Visit www.MoxieSupport.com to learn how you can reduce stress and work smarter, not harder!
Here are More Pages That You Might Be Interested In!
How to Paint Your School BookBag
How to Use Sharpies to Decorate Your School BookBag
Decorate Your Binders and Notebooks Crafts
Make or Decorate Bulletin Boards / Tack Boards / Cork Boards
School Work Organization and Homework Organizers Crafts
Even More Online
I Love to Create Recycled Denim Book Covers
Recycle Your Chip Bag Into a Book Cover
How-To: Sew a Simple Fabric Book Cover
Technorati Tags: back to school crafts, school crafts, back to school, back to school activities, school activities, school supply crafts, school supplies crafts, organization crafts, school organization crafts, paper organization crafts, paper organization, school organization, organize schoolwork, organize homework, organization for kids, how to organize