Laura from
Dacian Moon Handmade
will show you today how to make a complex looking, but very easy to do, Valentine's Day Candy Gift box with sweets or candies. This is a two part, step by step crafts tutorial for kids or someone of any age. In this part we will make the lower part of this candy box….(the one with candies).
Here are Even More Valentines Day Crafts Ideas
Making a Valentines Day Pinwheel Sweet Candy Gift Box Craft for Kids – Part 1
CRAFTS MATERIALS NEEDED (for part 1 and 2):
– colored paper (not too thin) – two squares ~15 cm and two other of ~5 cm
– scissors
– paint marker (red)
– glitter glue (to match the paper colors, in my case, gold and blue)
– 1 flexible straw (is not important to be flexible)
– one piece of crepe
– 1 pin
– pencil
– candies
Step 1
Take one of the large pieces of paper and fold it in half, then unfold.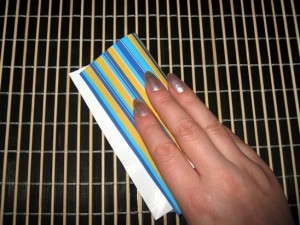 Do the same in the other direction. It will look like that: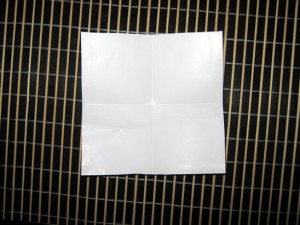 Step 2
Bring one corner to the middle and press well.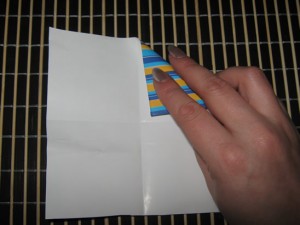 Do the same with all the corners.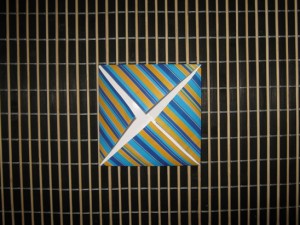 Step 3
Turn the new square on the other side.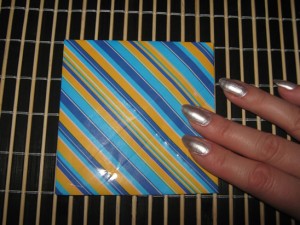 Bring the corners to the center again…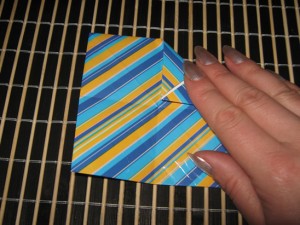 Step 4
Place it to the table with one corner to you (keep it on the same side)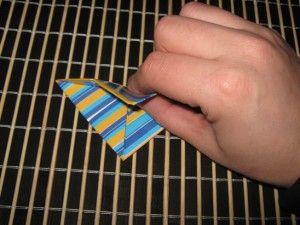 And bring the upper corner over the lower one. Press well.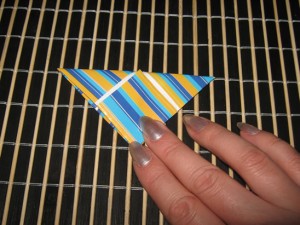 Step 5
Now, keeping immobile the lowest corner, bring the right corner over it.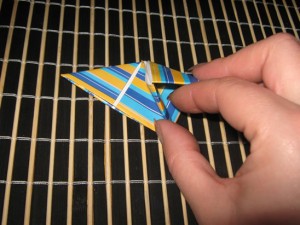 Turn on the other side and bring again the right corner over the lowest one…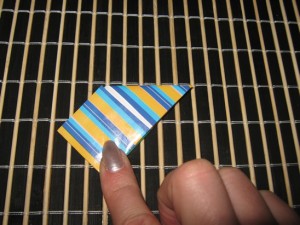 Step 6
Then pull gently the other ones…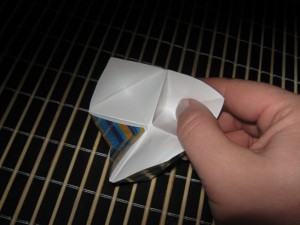 … and we have the lower part ready to be filled with candies 🙂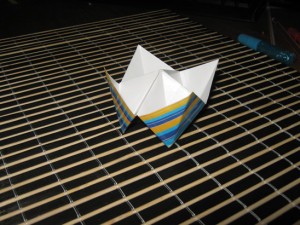 Note: you can use this to store various things and it will look pretty on your desk.
Here are Even More Valentines Day Crafts Ideas
Technorati Tags: valentines day, valentines day crafts, valentines, love crafts, pinwheels, pinwheel crafts, valentines day boxes, gift boxes, making boxes, crafts, arts and crafts, kids crafts, valentines day pinwheels, candy box, candy boxes