Today we will show you how to make this cool polymer clay heart keychain…a perfect gift to give to somebody you love or a good friend on Valentine's day or to Mom on Mother's Day or for a birthday. This polymer clay key chain is a cute heart adorned with flowers … perfect to decorate your phone, backpack, purse, etc.Below you will find the  step by step tutorial offered by Laura from
Dacian Moon Handmade
. Just to let you know…because we'll use oven-hardening polymer clay
you will need a little help from an adult.
Here are Even More Valentines Day Crafts Ideas
How to Make a Polymer Clay Heart Key Chain Crafts Idea for Kids on Valentines Day
CRAFTS MATERIALS NEEDED
– toothpick
– red and white polymer clay (I placed the toothpick beside it to see how much polymer clay you need)
– roll (you can use anything tubular – I use a recipient for Vitamines 😀 )
– baking paper
– baking tray
– keychain cord
– 1 jumpring
Step 1.
Condition red polymer clay by hand, simply mix it and squish it with your fingers. You may want to roll it into a log between your palms, fold it in half, and then roll again.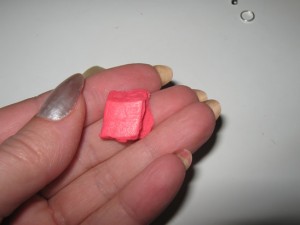 Step 2.
Make a ball of it and flatten it.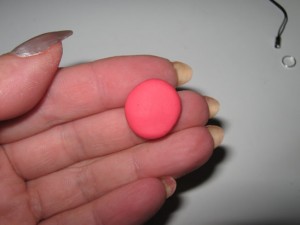 Step 3.
Gently squish one part, to form the lower part of the heart.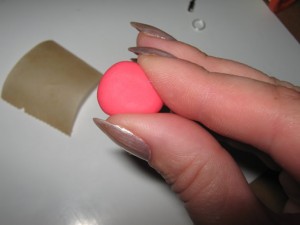 Step 4.
Use the toothpick to shape the upper part of the heart.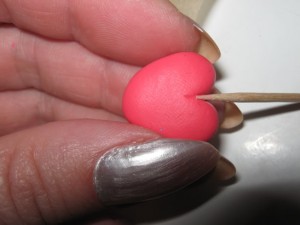 Step 5.
Place it on a piece of baking paper.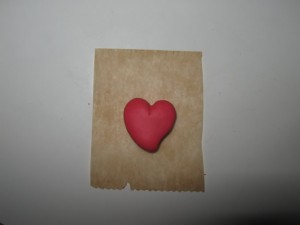 Use the toothpick again to make a hole in the upper left side.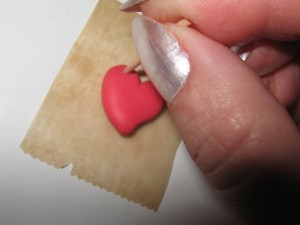 Take care that the toothpick goes through the heart and get out on the other part.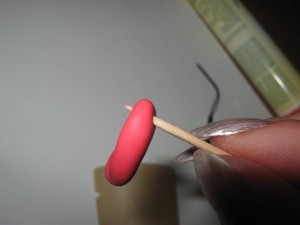 Step 6.
Condition the white polymer clay too.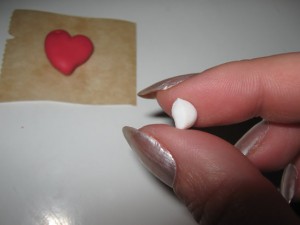 Step 7.
… and place it on the heart. Make a crease on it to fix it on the heart, like in the picture: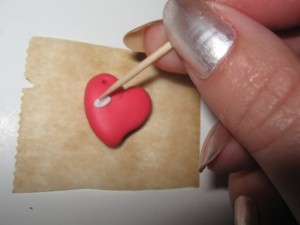 Step 8.
… and place it in the middle of the petals.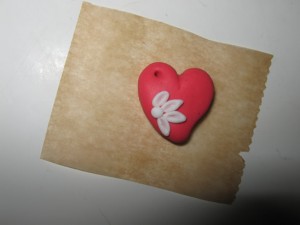 Step 9.
If you like, place two more petals on the opposite corner, for balance.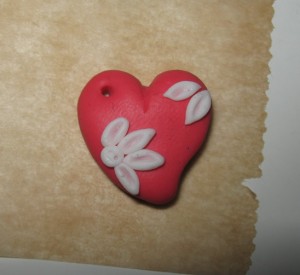 Step 10.
Now you'll need the help of an adult.
Place the heart (with it's piece of baking paper) on the baking tray, and bake it accordingly to the instructions on the polymer clay package (they depend on the brand you use: fimo, cernit, sculpey…, but usually is one half of hour at 230 F or 110 C)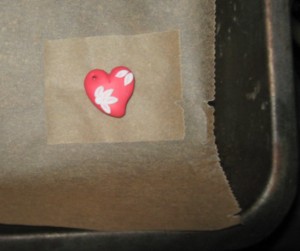 Step 11.
Step 12.
Open the jumpring (I use a pliers for that)…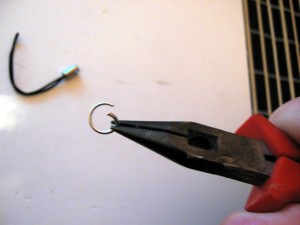 … put it through the hole that you made in the heart…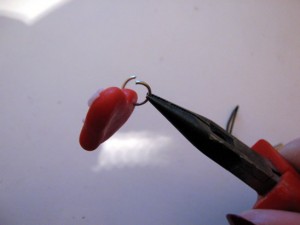 And through the keychain cord base.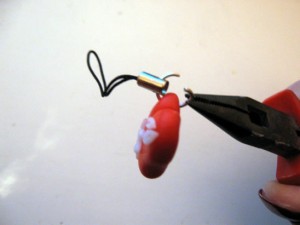 Step 13.
Close the jumpring and the keychain is ready 🙂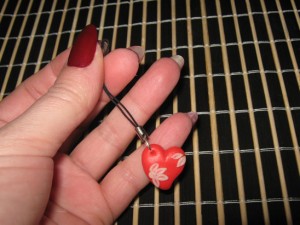 Here are Even More Valentines Day Crafts Ideas
Technorati Tags: heart keychains, heart key chains, heart key chain crafts, polymer clay crafts, polymer clay hearts, valentines day key chains, heart, hearts, jewelry, valentines day jewelry, valentines day, valentines day crafts, valentines, love crafts, crafts, arts and crafts, kids crafts