I have a fun and creative craft for you today.  In this post I will be showing you how to make a Cardboard Box Lantern.  That's right…. it is a lantern that you can use outside that it made from a cardboard box.  The box is simply decorated with colored sheets of paper and the box is fitted over a light bulb.  This Cardboard Box Lantern will be a great addition to any light fixtures you use outside during a party.  It is sure to help get the festivities going.  So, let's get started with the craft.
Check out our other Cardboard Box Crafts.
Materials Needed
A square box
scissors
glue
butter paper
some wire
colored paper
Step 1
Draw lines as shown on two opposite flaps of the box.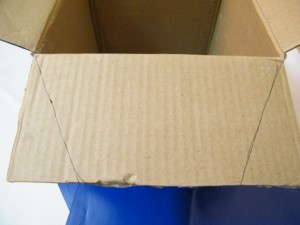 Step 2
Cut the edges of the cardboard box equally on two opposite sides as shown.
Step 3
Now, when you bring all 4 flaps together, it will form a shape as shown below.
Step 4
On the bottom of the box, cut out a small square as shown below.
Step 5
On every side of the box, draw and cut out a diamond shape as shown below.
Step 6
Cover the box with butter paper
Step 7
Cut out colored paper strips as shown below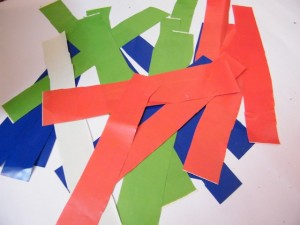 Step 8
Fix some wire on the top as shown to hang the lantern.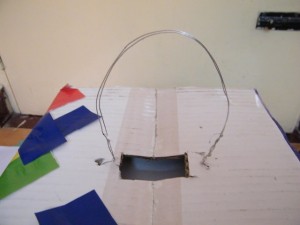 Step 9
Cover the lantern with paper strips as shown.
Step 10
Put a bulb in the lantern and hang it up on your porch.  That's it…. the Cardboard Box Lantern is finished.  Now, set it outside for your next party….. it is sure to be a conversation piece.
Technorati Tags: Children's Crafts, cardboard boxes, cardboard box crafts, cardboard box activities, crafts made with cardboard boxes, cardboard box arts and crafts, lantern crafts, party crafts, recycled cardboard boxes, what to make with cardboard boxes