Spring is so close you could almost taste it.  And, with that being said I thought we would celebrate Spring with doing a craft that is totally about flowers.  Today I'm going to show you how to make a Fresh Flower Bracelet.  If you would prefer you could make this into a garland by making the Fresh Flower bracelet even longer.  The choice is yours.  I used the Temple Flower for this craft.  Fresh flowers look best.  So, let's get started.
Check out our other Spring Crafts.
Materials Needed
8-10 pieces of fresh flowers (per bracelet, more for garland)
string
needle (medium hole)
scissors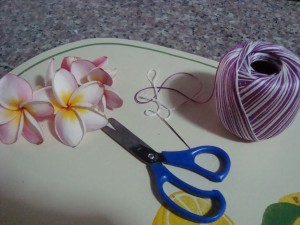 Step 1
Clean flowers, make sure bugs or insects are not present. You do not necessarily need to wash them.
Step 2
Place string inside the needle hole and poke it inside the flower, with its petals facing towards you.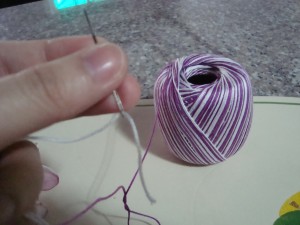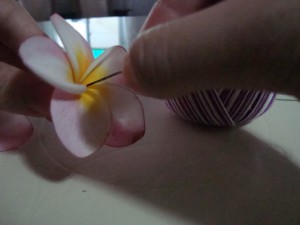 Step 3
With the needle point slightly out on the back, gently pull it out and do the same procedure until the desired length.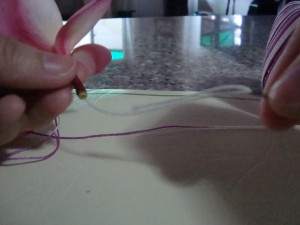 Step 4
Check length if it is enough to cover the wrist. With a scissors, cut the string.
Step 5
Make a knot to securely tie both ends. Adjust accordingly.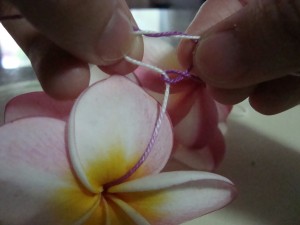 And, your gorgeous Fresh Flower Bracelet is complete.  Doesn't it look absolutely beautiful…. and if you used fresh flowers like I did it should smell equally lovely.  Enjoy!!
Technorati Tags: Spring crafts, crafts for Spring, garden crafts, flower crafts, spring fever crafts, fresh flowers, fresh flower crafts, crafts made with fresh flowers, bracelet crafts, bracelet crafts for kids, garland crafts