Today I'm going to show you how to make a Patriotic Fan.  Made from a printed-off template, some glue and a flexible straw…. it makes for an excellent decoration to be used on any Patriotic day.  Rather make a fan that is not patriotic?  Not a problem.  Simply print of a template of your choosing and follow the rest of the directions to complete the fan.  Sound good?  Awesome!!  So, grab the materials you need to make the craft and let's get started.
Check out our other Drinking Straw Crafts.
Materials Needed
– template (found here)
– scissors
– glue
– 1 flexible straw (it is not important that it's flexible)
– pencil
– stapler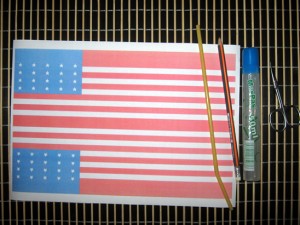 Step 1
Print the template from here.   Cut off the white margins.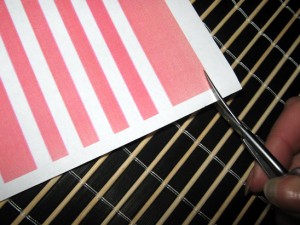 Step 2
With your pencil, make markings on the long sides at 1 cm of one another.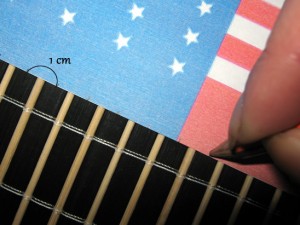 Step 3
Accordion fold on the markings…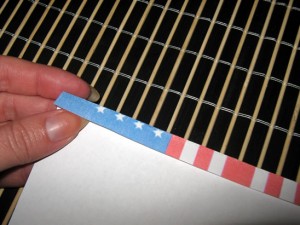 Step 4
Do the same with the other corner.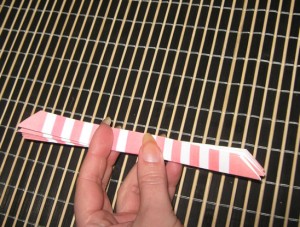 Step 5
Bring together the two corners of one side…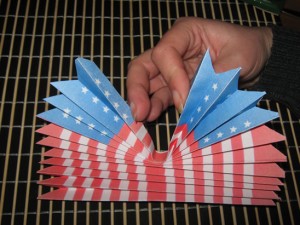 Do the same on the other side.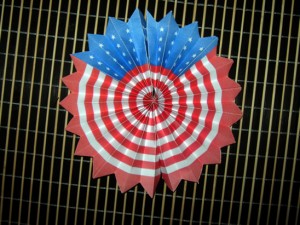 Step 6
Apply a layer of glue on the straw…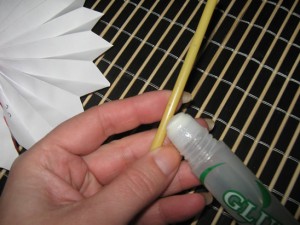 … and place it on one crease (on the back side, of course)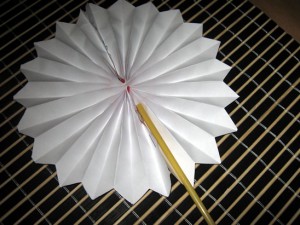 And, that's it. A cute patriotic fan that can be used as a decoration for any Patriotic Day.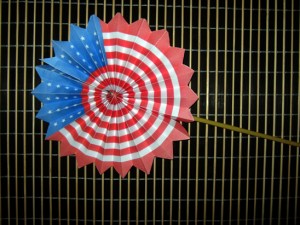 Isn't that an awesome Patriotic Fan?  It's make for an excellent decoration for any day that you are feeling especially Patriotic.
Technorati Tags: fan, fan crafts, patriotic crafts, patriotic crafts for kids, president's day, president's day crafts, president's day crafts for kids, flag day, flag day crafts, flag day crafts for kids