Today I'm going to show you how to make a Two-Tone Paper Bracelet.  This craft is a whole lot of fun…. it is even more fun if you grab some of your friends and have them make bracelets with you.  You simply need some colored papers of your choosing, a pair of scissors and glue… that's it.  This bracelet craft is super simple, but trust me you will enjoy making it.  So, grab those craft materials and let's get started.
Check out our other Jewelry Crafts.
Materials Needed
colored papers, 2 colors
scissors
glue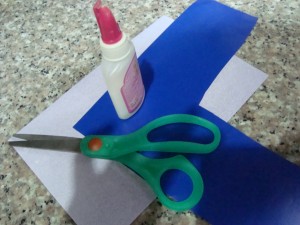 Step 1
Using the two colored papers you have chosen, cut 4 inch-wide strips each.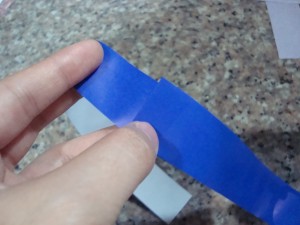 Step 2
Glue ends to form 1 long strip for each color.
Step 3
In a 90 degree form, place strips on top of the other and glue.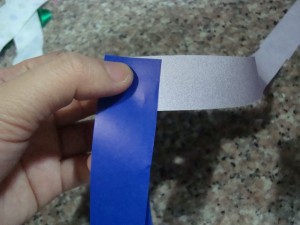 Step 4
Fold the one strip on top of the other and alternate folding with the other strip. Continue doing so until the whole strip is used. You should come up with somewhat like a springy form.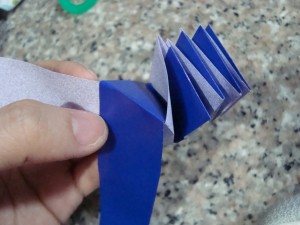 Step 5
Put on bracelet and let somebody glue ends to lock the bracelet.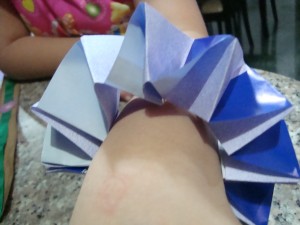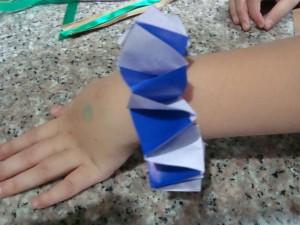 And, there you have it…. you just finished your Two-tone Paper Bracelet.  How did it turn out for you?  Let me know in the comments below.  And, take a picture of the bracelet and post that too…. I'd love to see it.
Technorati Tags: friendship bracelets, friendship bracelets crafts, bracelets, bracelet crafts, paper bracelets, paper bracelet crafts, jewelry crafts, paper crafts, paper activities, paper crafts, crafts made from paper, jewelry made from paper, bracelets made from paper