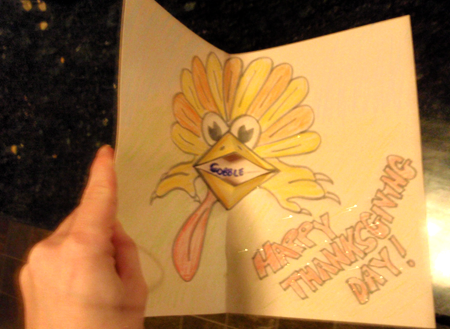 Free Thanksgiving Pigrim & Turkey Activity Game : Make Printable Foldable Pilgrims & Turkeys Thaksgiving Tic-Tac-Toe Paper Crafts Game for Kids

Have a free afternoon and want to do make cool  Thanksgiving Turkey pop up cards for family and friends?  This is a unique Turkey pop up card in that this one has an open and closing beak. My kids said that it is the coolest pop up card that they have ever seen, so I decided to share it with all of you nice kids and parents. 🙂 Find out how to make this Happy Thanksgiving Turkey Beak Pop Up Card with the following easy to follow, step by step instructions for kids and parents. Instructions follow below: You Might also Like… How to Draw Thanksgiving Turkeys … How to Draw Cartoon Turkeys … Fun Thanksgiving Activities & Coloring Pages … Make Pilgrim Paper Model Toy … Make Turkey Paper Model Toy
Materials Required:
2 pieces of Paper or card stock (works better with card stock but not necessary…I used paper) Scissors Markers Crayons / Colored Pencils
Step 1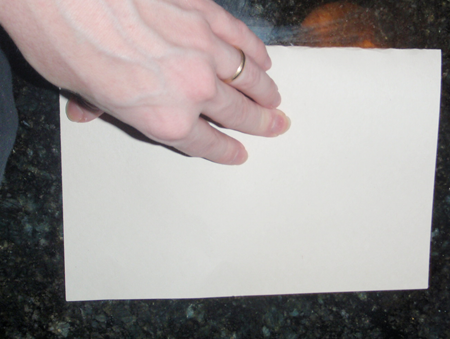 Fold a piece of paper in half.
Step 2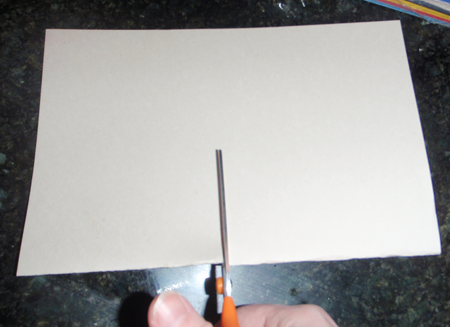 Cut a slit about an inch long in the middle of the folded side of the piece of paper.
Step 3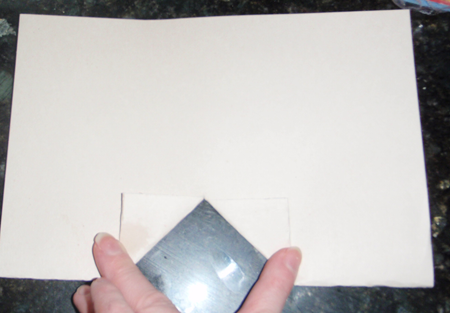 Now fold a corner to the left and to the right at the slit (like shown above).
Step 4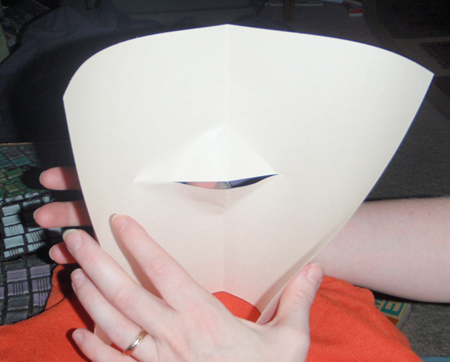 This part is hard to illustrate, but fold the paper in the opposite direction and push the crease inwards.
Step 5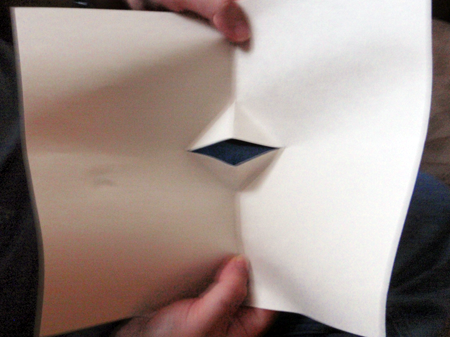 You might have to push the paper in different direction for the Turkey's beak to start to look like this (shown above).
Step 6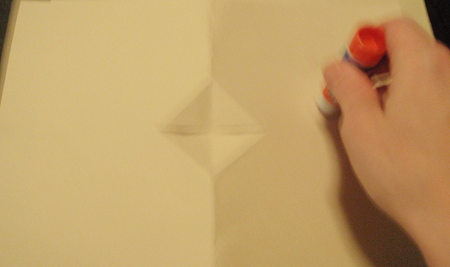 After being able to get the piece of paper to look like the step above, then turn the paper upside down and glue everything (BUT  DON"T GLUE THE BEAK).  Then glue it to the 2nd piece of paper (BUT DON'T GLUE THE BEAK DOWN).
Step 7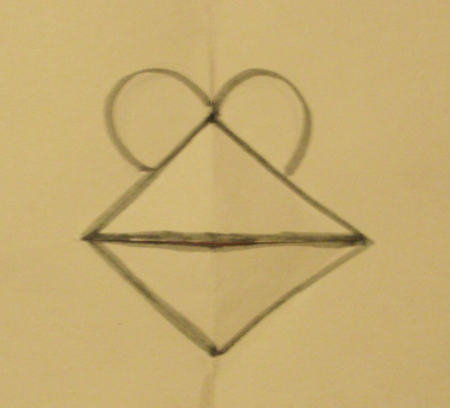 After the glue dries….start drawing the turkey's face. First draw it in pencil … later outline in marker. Draw the turkey's beak first. A triangle on top of the slit, and a triangle on the bottom of the slit. Also draw 2 circles above the top triangle (don't draw over the beak though). This also looks like a sideways number '8'.
Step 8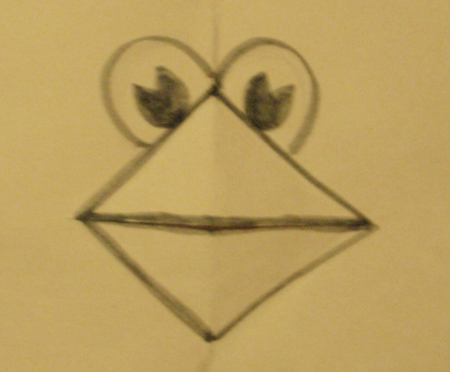 Now put 2 cirlces (with a pizza slice triangle cut out of that circle for a highlight in the eye) inside the bigger circle for the Turkey's irises.
Step 9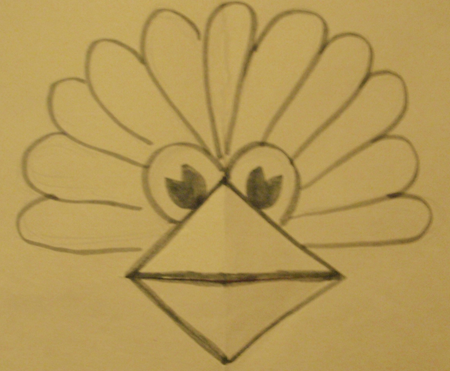 Now draw a bunch of feathers on the turkey…they sort of look like sideways letter 'U's
Step 10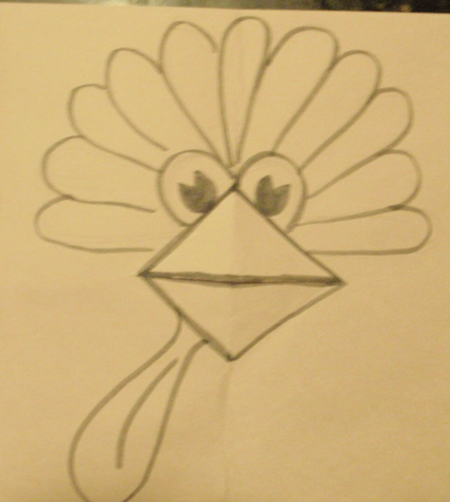 Draw the turkey's 'snood' (the thing that hangs down over the turkey's beak. The snood sort of looks like a letter 'U' shape too.
Step 11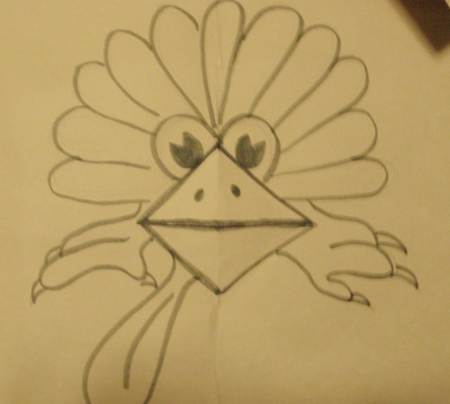 Now draw the turkey's feet … I see a '3' in the right foot and a backwards '3' in the left foot…try to visualize these to draw them easier. Also draw 2 nostrils in the turkey's beak.
Step 12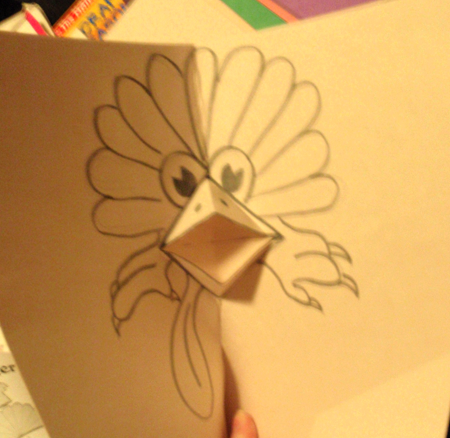 When you open and close this Thanksgiving card, you should see the beak open like this. If you want to, write 'Gobble Gobble' inside the Turkey's mouth or write 'Happy Turkey Day' or 'Happy Thanksgiving' in the Turkey's mouth. Or just leave it blank.
Finished Thanksgiving Turkey Pop-Up Card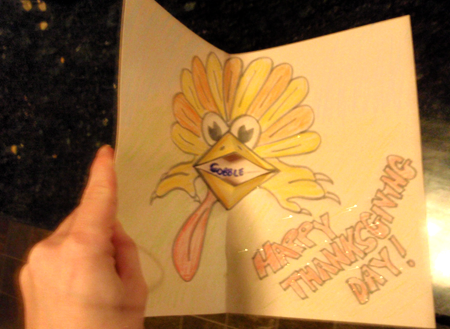 Color in your Thanksgiving Pop Up Turkey Beak Card and impress your family members and friends with your handmade card.
MORE THANKSGIVING ARTS AND CRAFTS IDEAS BELOW
It is almost Thanksgiving time so check out our Thanksgiving Coloring Pages & Thanksgiving Crafts for Kids Page to find some great turkey and thanks-giving crafts project ideas for kids to celebrate Thanksgiving such as Autumn / Fall Crafts .. Cornucopia Crafts.. Indian Corn Crafts .. Pilgrim Crafts .. Preschoolers & Toddlers Thanksgiving Crafts .. Scarecrow Crafts .. Thanksgiving Coloring Pages & Printouts .. Thanksgiving Decorations Crafts .. Thanksgiving Table Decorations Crafts .. Thanksgiving Turkey Crafts .. Thanksgiving Worksheets & Printouts
Technorati Tags: thanksgiving card making, thanksgiving card crafts, thanksgiving pop-up cards, thanksgiving cards, thanksgiving pop up cards crafts, cards crafts, pop-up crafts, Thanksgiving activities, free thanksgiving activities,   thanksgiving activity, turkey activities,   free paper crafts, thanksgiving turkey crafts, thanksgiving turkeys crafts, turkeys crafts, turkey crafts, crafts with turkeys, thanksgiving crafts, thanksgiving, thanksgiving crafts for kids, thanksgiving activities for kids, thanksgiving decoration crafts, activities, activities for kids, crafts, arts and crafts, arts & crafts, arts and crafts for kids