This is a tutorial well  suited for older children. It is not a hard one and is very useful. I always needed a bag like this (for pencils or different tools) and never could find one so, I decided to make one. Today I will share it with you 🙂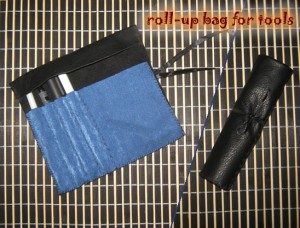 How to Make a Roll-up Bag for Pencils or Tools : Crafts Idea for Older Kids
CRAFTS MATERIALS NEEDED:
– black leather, plastic / vinyl,  (it must be soft, otherwise we can't sew it) – or other fabric : 18 cm x 18 cm
– soft cloth for inside part (blue) : 11 cm x 25 cm
– scissors
– thread
– ribbon (black)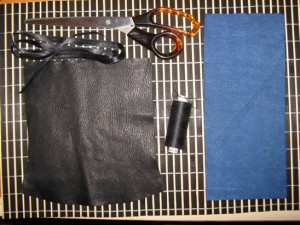 Step 1.
On every complex crafting project is better to make a mock-up first. So, take a paper and make a sketch of how do you want the bag to look like.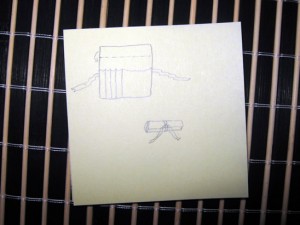 Step 2.
Place the blue cloth over the leather, exactly over the lower left corner.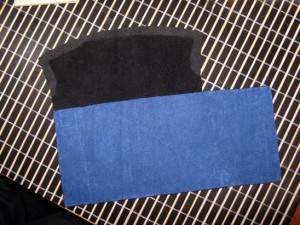 Start to sew, hiding the knot of the thread between the cloth and the leather.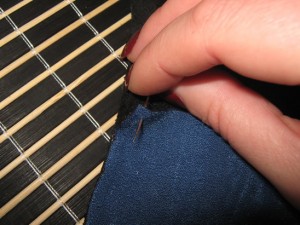 We will sew over the edge because this will give safety to the stitch.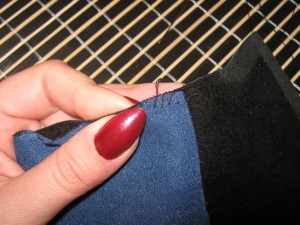 Sew all side until you reach the corner.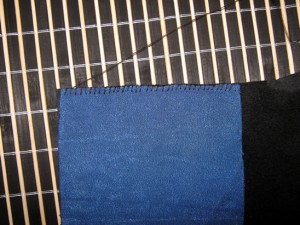 Step 3.
Place a pencil in it's place, between the cloth and leather, near the edge.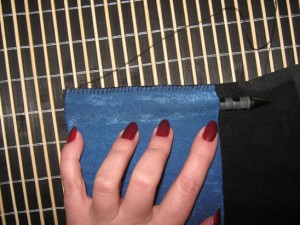 Now we see that we must make a little crease on the blue cloth, to make enough room for the pencil. Continue.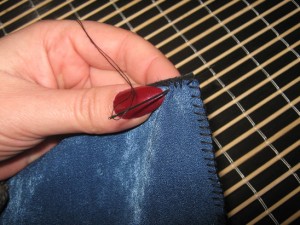 Place the pencil again inside the bag. You can see now that it have enough space and we start to sew up.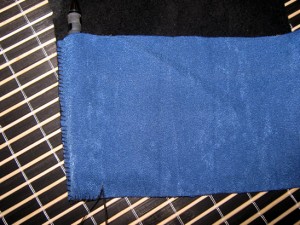 Is the best to sew keeping the pencil inside, not too hard pressed. When we arrive at the edge of the blue cloth, we sew down to the lowest edge of the bag. So, every pencil (tool etc.)will be separated through two lines of sewing.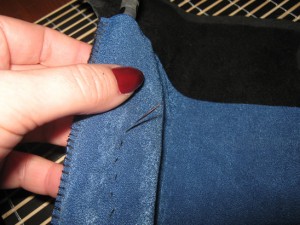 We make half of the bag with places for pencils and the other will stay unbroken, because we might want to place there scissors or other bigger tool.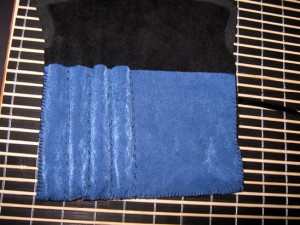 Step 4.
… because we need to know where will be the middle to sew the ribbon.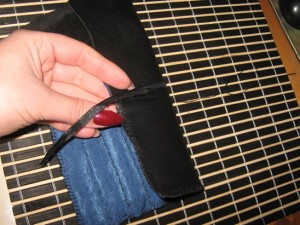 Attach it outside, letting 1/3 of it on one side of the sewing and 2/3 on the other side.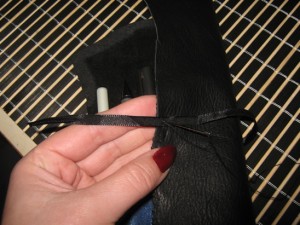 Step 5.
The last step is to close the upper part, so the pencils will not fall away.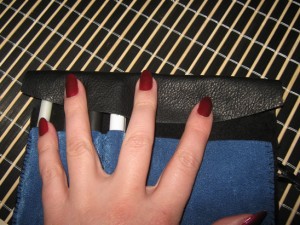 We start on top and sew again over the edge.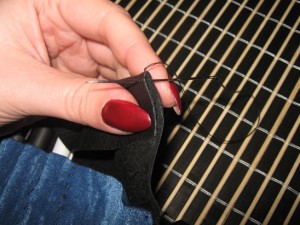 Do the same for the other part.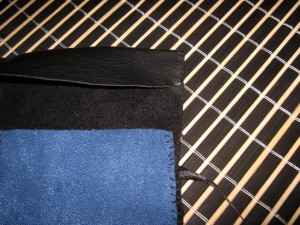 And that's it, a roll-up bag for pencils or tools, cute, useful and practical (perfect for camping trips) offered by Laura from Dacian Moon Handmade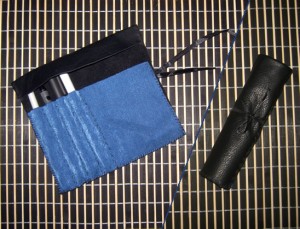 Technorati Tags: organizational bag, making an organizational bag, making bags, make bags, bag crafts, roll up bag, rolling bag, declutter, organize, organizing, bag crafts for kids, making a pencil bag, pencil pags, pen bags, kids crafts, teen crafts