This Winter activity is quick, easy and a lot of fun.  It helps the little ones to develop their hand eye co-ordination skills and, if you're so inclined, you can use it to teach older children about symmetry.  Or you can just have fun making pretty Winter  snowflakes to hang around the house! You can hang snowflakes on your windows, doors, or walls to decorate for Winter time fun.
Easy to Make Paper Snowflakes Arts and Crafts Activities for Kids for Kids, Teens, Preschoolers
Craft materials required:
Squares of paper
Scissors
Glue
Glitters, sequins, etc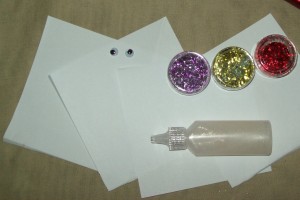 1.  Fold your square of paper in half, and then in half again. Rinse and repeat. Be sure you leave the square thin enough to cut.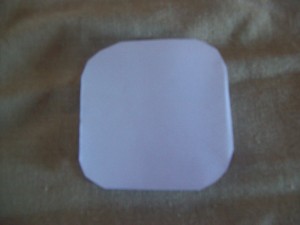 I like to round off the corners; it gives the final product a more snowflake-y look.
2. Cut out different and interesting shapes and designs.  Be careful about cutting too much from the joins.  Unfold… oooh, pretty!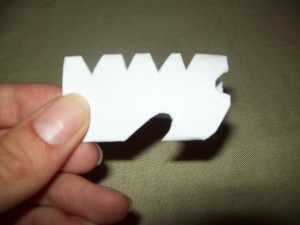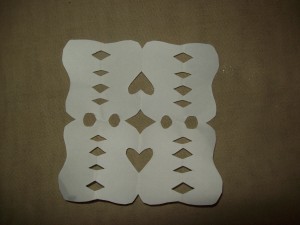 3. Use your glitter and sequins to decorate your snowflake.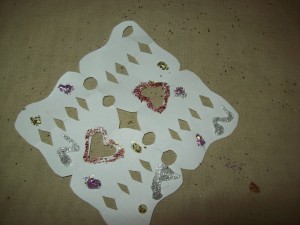 These look great grouped together on black cardboard – or, you could thread some ribbon through the top corner and hang it on your tree: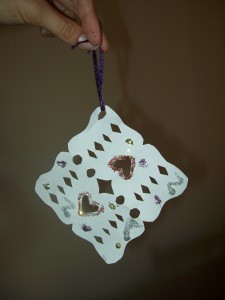 Experiment with different shapes and colours.  Before long, you'll be walking in a winter wonderland!
CHRISTMAS CRAFTS ACTIVITIES & IDEAS FOR KIDS
It is almost Christmas time so check out our Christmas Coloring Pages & Christmas Crafts for Kids Page to find some great Christmas crafts project ideas for kids to celebrate Xmas such as .. Advent Calendar Crafts ..Candy Cane Crafts ..Christmas Angel Crafts ..Christmas Cards Crafts ..Christmas Bells Crafts ..Christmas Coloring Pages .. Santa Coloring Pages .. Christmas Elf Crafts .. Christmas Gift Bags Crafts ..Christmas Gift Tags Crafts .. Christmas Games & Activities .. Christmas Nativity Scenes .. Christmas Soda Can Crafts .. Christmas Placemat Crafts ..Christmas Poinsettias Crafts .. Christmas Sewing Patterns .. Christmas Tree Crafts ..Christmas Tree Ornament Crafts ..Christmas Wreath Crafts ..Gingerbread House Crafts ..Gingerbread Man Crafts .. Mittens and Gloves Crafts ..Recycle Christmas Cards to Make Other Crafts ..Reindeer Crafts .. Winter Penguin Crafts .. Winter Snow Crafts .. Winter Solstice / Yule Crafts ..Santa Clause Crafts .. Santa Hats Crafts .. Santa's Sleigh Crafts ..Snowflake Crafts ..Snowman Crafts .. Stocking Crafts .. Wrapping Paper Craft
Technorati Tags: winter crafts, snow crafts, snowflake crafts, paper crafts, paper cutting crafts, cutting crafts, paper crafts for kids, crafts for kids, crafts ideas for kids, arts and crafts, arts & crafts, arts and crafts ideas for kids, crafts ideas for children, winter activities, fun crafts for kids