Here is a great project for groups of kids…for Summer Camps, After-school programs, as well as in school settings. This craft is for making a leather wallet that is laced together. This is a very basic leather wallet craft and I think you will be able to follow it with some adult supervision. This craft requires adult supervision and assistance! Please refer to our article about Working with Leather!
You Might Enjoy Our Leather Crafts
How to Make Leather Wallets with Stitching Craft for Kids & Teens
CRAFTS MATERIALS NEEDED:
Leather
Cutting knife and board (For Adult to Use)
Steel angle (With Adult Supervision)
#0 Punch
3/32″ goatskin (or whatever leather you have on hand)
Rubber cement
How to Make These Leather Laced Wallets
Step 1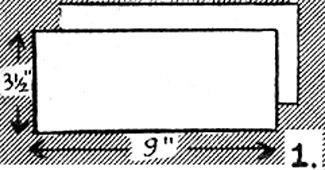 (Adult Should Do This Part) Using steel angle and knife, cut two pieces of leather 9″ x 31/2″, as in Figure 1.
 Step 2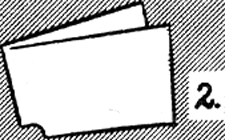 Fold one piece of leather in half, and punch a small hole in the center to allow for folding. Open leather up, as in Figure 2.
 Step 3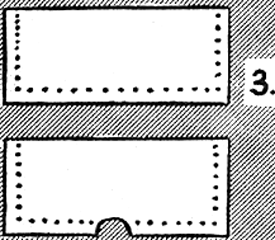 Run spacing wheel on three sides of both pieces of leather, 1/8 " from the edge, as in Figure 3.
 Step 4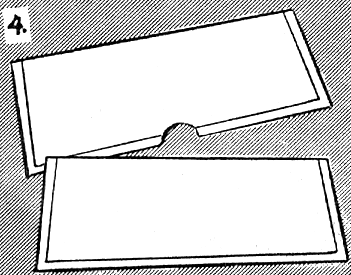 Skive wrong side of leather on three sides where the pieces are to be joined, as in heavy line in Figure 4. (Here is How You Skive)
 Step 5

Cement skived areas and make holes for lacing using fib and mallet or #0 punch, as in Figure 5.
 Step 6
Lace pieces of wallet together using whip stitch, as in Figure 6.  (Here is How You Use the Whip Stitch)
You Might Enjoy Our Leather Crafts
Technorati Tags: wallets, wallet crafts, leather crafts, leather, leather wallet crafts, leather wallets, summer camp crafts, camp crafts