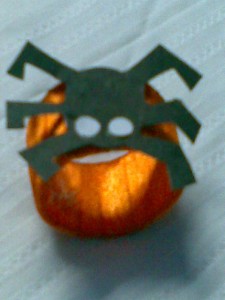 How to Make Halloween Napkin Rings for Spooky Table Decorations Crafts for Kids
Are you looking forward to a special dinner at Halloween? Make some Spooky Spider Napkin rings to " dress up" your table. This is a very easy craft to make for Spooky Halloween Table Decorations with Spiders. Instructions are below.
Materials required:
Thick black paper
White paper
Orange ribbon
Toilet paper roll ( just the cardboard centre)
Scissors
Glue
Cello tape
Pencil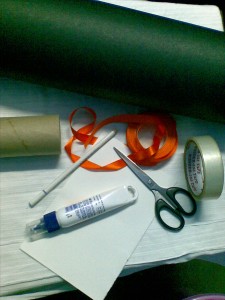 Take a toilet paper roll and cut it  as shown
Step 1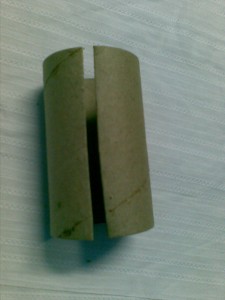 Draw a line about 1 inch from the edge and cut it out.
Step 2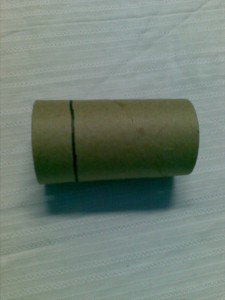 Keep a strip about 4 inches long and cut off the rest.
Step 3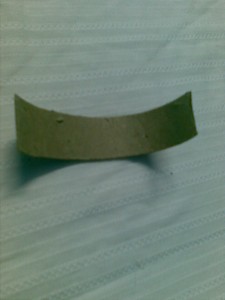 Now roll it again to form a circle.  Hold the ends together with tape.
Step 4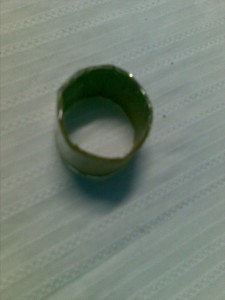 Take a piece of ribbon about 3 ft long . Tape one end of the ribbon on the ring. Now start wrapping it as shown. Make sure you overlap it so that there are no gaps.
Step 5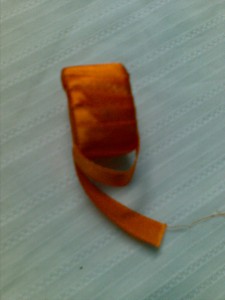 Tape the end of the ribbon on the inside.
Step 6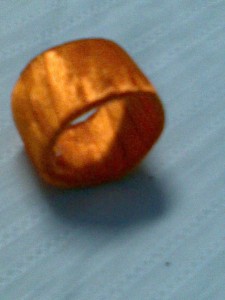 Cut out a square of black paper about 1.5 inches on each side. If it is not very thick, stick 2 pieces together. Draw the spider design as shown.
Step 7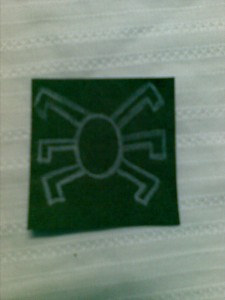 Cut it out, add small white circles cut out from paper for the eyes. Stick the spider in the ring.
Step 8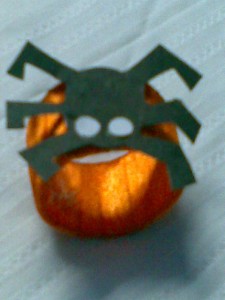 More Spooky Halloween Crafts Projects for Kids
Use our Main Halloween Crafts for Kids Page to find some great spooky arts and crafts project ideas for kids to celebrate Halloween such as and some of our sub-pages:
Halloween Costume Crafts Home Page
How to Make Indian Costumes (Native Americans)
How to Make Joker Costumes (Batman The Dark Knight)
How to Make Mouse / Mice Costumes
How to Make Superhero Costumes
How to Make Transformers Costumes
Technorati Tags: halloween spider crafts, make halloween decorations, halloween table decorations, table decoration crafts, napkin ring crafts, napkin rings, make napkin rings, spider crafts, spooky halloween decorations,   scary crafts, spooky crafts, creepy crafts, halloween crafts, halloween crafts for kids, halloween crafts ideas, trick-or-treat crafts, crafts for kids, spooky crafts, creepy crafts, crafts, arts and crafts, arts & crafts, arts and crafts for kids