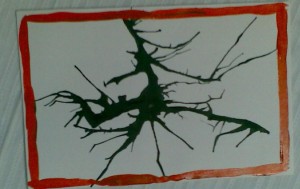 How to Make a Spidery Halloween Party Invitation or Greeting Card : Craft for Kids
Here's an interesting card you can make for Halloween. And the best part is that its really fun to do. Lets learn a new technique called blow painting. This unique Halloween Party Invitation or Happy Halloween card is easy to make and your friends and family will remember it for a long time. The easy arts and crafts instructions for making this Creepy / Spooky Spider Halloween Party Invitation or Greeting Card can be found below.
Crafts Materials Needed:
Materials Required:
White card
Poster paint- Black, Orange
Scissors
Straw
Paintbrush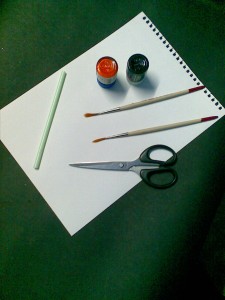 Cut the card paper to a size you like and fold into half as shown
Step 1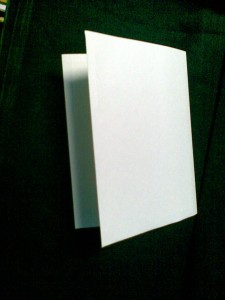 Drop some paint on to the center of the paper. The paint should not be too dilute, but it should be free flowing.
Step 2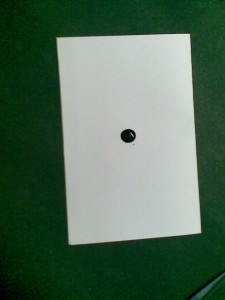 Take your straw, hold it about 1 inch above the paper and blow. Spread the paint, by blowing.
Step 3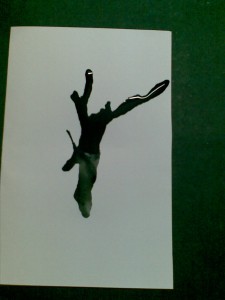 Once you are done, let it dry. Roughly paint with orange near the edges to add to the Halloween effect.
Step 4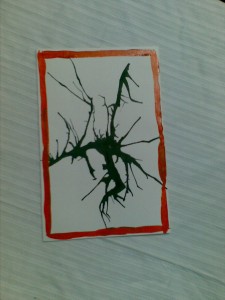 Your card is ready. Use it to invite your friend for a Halloween Party, or send it with a Halloween greeting to your Grand mom living away from you.
More Spooky Halloween Crafts Projects for Kids
Use our Main Halloween Crafts for Kids Page to find some great spooky arts and crafts project ideas for kids to celebrate Halloween such as and some of our sub-pages:
Halloween Costume Crafts Home Page
How to Make Indian Costumes (Native Americans)
How to Make Joker Costumes (Batman The Dark Knight)
How to Make Mouse / Mice Costumes
How to Make Superhero Costumes
How to Make Transformers Costumes
Technorati Tags: halloween card crafts, halloween invitation crafts, spider crafts, spiders, painting crafts, painting, scary crafts, spooky crafts, creepy crafts, card crafts, greeting card crafts, invitation crafts, make halloween cards, make halloween inviations, halloween crafts, halloween crafts for kids, halloween crafts ideas, trick-or-treat crafts, crafts for kids, spooky crafts, creepy crafts,   crafts, arts and crafts, arts & crafts, arts and crafts for kids