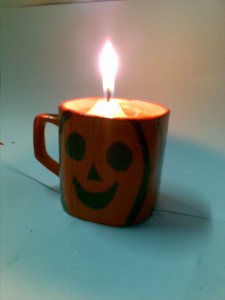 How to Make a Halloween Pumpkin Treet Craft for Kids
Here is an easy to make, pretty Halloween Jack-o-Lantern candle holder that can brighten up your home this Halloween. This is a very easy craft to make from an old teacup. Instructions are below.
Materials required:
An old tea cup ( ask mom for one that is not part of a set)
Acrylic paint- orange , black
Paintbrushes
Black permanent marker
A floating candle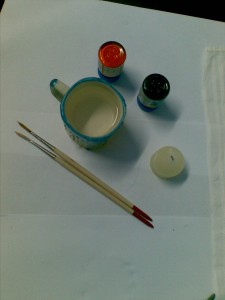 Paint the cup with orange acrylic paint. let it dry and paint another coat. also paint the inside of the top edges and the handle as shown.
Step 1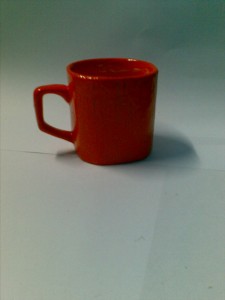 Draw pumpkin faces on two sides of the cup as shown with a permanent marker
Step 2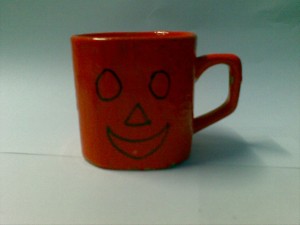 Paint them in with black acrylic paint. Also draw some stripes along the sides of the cup as shown.
Step 3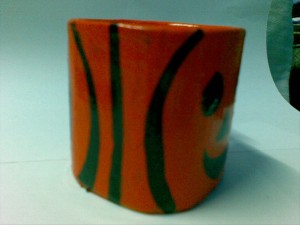 Your candle holder  is made.
Step 4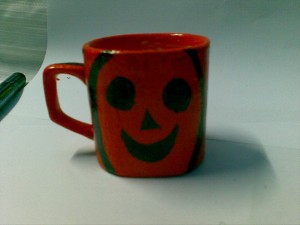 Add some water and put a floating candle to light up your house.
Step 5 : Finished Jack-O-Lantern Candle Holder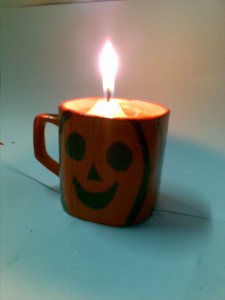 More Spooky Halloween Crafts Projects for Kids
Use our Main Halloween Crafts for Kids Page to find some great spooky arts and crafts project ideas for kids to celebrate Halloween such as and some of our sub-pages:
Halloween Costume Crafts Home Page
How to Make Indian Costumes (Native Americans)
How to Make Joker Costumes (Batman The Dark Knight)
How to Make Mouse / Mice Costumes
How to Make Superhero Costumes
How to Make Transformers Costumes
Technorati Tags: halloween jack-o-lantern crafts, make halloween decorations, halloween pumpkin crafts, jack-o-lantern crafts, candle crafts, candle holder crafts, pumpkin crafts, scary crafts, spooky crafts, creepy crafts, halloween crafts, halloween crafts for kids, halloween crafts ideas, trick-or-treat crafts, crafts for kids, spooky crafts, creepy crafts, crafts, arts and crafts, arts & crafts, arts and crafts for kids