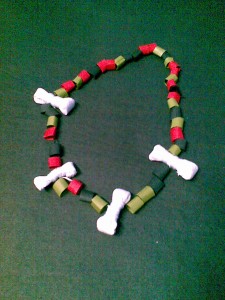 How to Make a Halloween Skeleton Bones Necklace Craft for Kids
Have you decided what you're gonna wear for Halloween? Here's an interesting scary jewelry accessory you can add to your costume. Learn to make this easy-to-make skeleton bone necklace with  just tissue and colored paper. This spooky necklace is easy to make, as well as cool to look at and you can make it with just a few easy steps (as follows). Enjoy!
Crafts Materials Needed:
Colored paper- 2 or 3 colors
Toilet paper
Thread- white and black
Scissors
Craft Glue
Needle
Scale
Pencil
Step 1
For the beads:
Cut out a piece of paper as long as your pencil/ pen  and about 5 inches wide.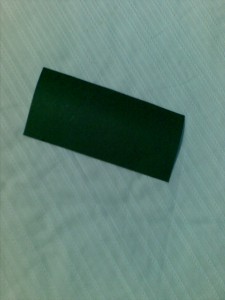 Step 2
Roll it tightly around the pencil/ pen. Apply glue on the free end of the paper to make a paper roll.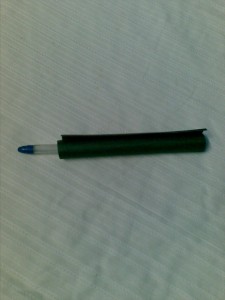 Step 3
Cut out beads as shown. Repeat this process with 2 or 3 more colors of paper and you will have a collection of beads.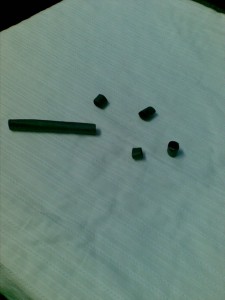 Step 4
To make the bones:
Take 3 squares of the toilet roll ( Don't separate them). Roll them lightly as shown.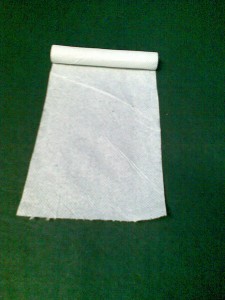 Step 5
Fold the two ends so that they meet at the center.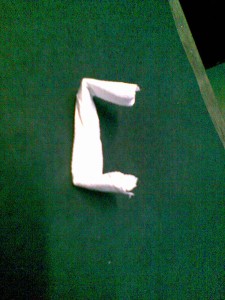 Step 6
Start rolling the white thread around the center of the folded tissue. Leave about 1/2 inch free on each side, as shown.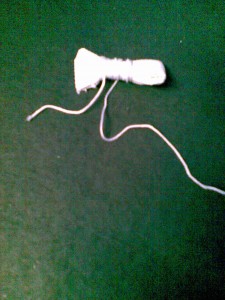 Step 7
Tie the free ends together and cut it close to the tissue. Your bone is now ready.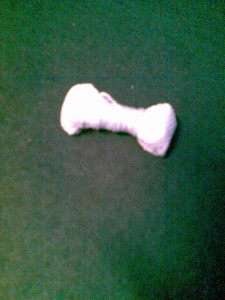 Step 8 Finished Skeleton Bones Necklace
Thread the beads together with black thread in any order to make a cool Halloween Bone Necklace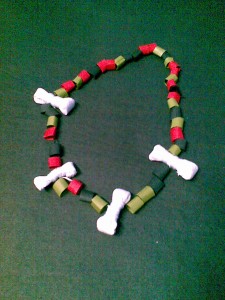 Halloween Costume Crafts Home Page
How to Make Indian Costumes (Native Americans)
How to Make Joker Costumes (Batman The Dark Knight)
How to Make Mouse / Mice Costumes
How to Make Star Wars Jedi Costumes
How to Make Star Wars Stormtrooper Costumes
How to Make Superhero Costumes
How to Make Transformers Costumes
Technorati Tags: halloween necklace crafts, halloween jewelry crafts, skeleton crafts, bone crafts, skeleton bones crafts, creepy crafts, spooky crafts, halloween crafts, halloween crafts for kids, halloween crafts ideas, trick-or-treat crafts, crafts for kids, spooky crafts, creepy crafts, crafts, arts and crafts, arts & crafts, arts and crafts for kids