Today I'm going to be showing you how to make a Tricorn Hat Badge.   The Tricorn Hat was a very popular hat in the 18th Century.  The turned-up portions of the brim formed gutters that directed rainwater away from the wearer's face, depositing most of it over his shoulders.  Well, in this post I'm going to show you had to make this style Hat into a brooch that you can wear.  Because we'll use oven-hardening polymer clay you'll need a little help from an adult.
Check out our other Jewelry Pin Crafts.
Laura from Dacian Moon Handmade will show you, step by step how to make this tricorn hat badge.
Materials Needed
– toothpick
– black and blue polymer clay
– roll (you can use anything tubular – I used a vitamins container)
– baking paper
– baking tray
– cutter
– brooch base
– craft glue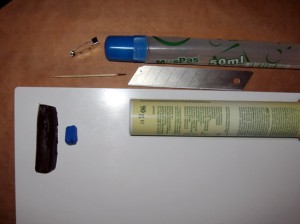 Step 1
Condition it by hand, simply mix it and squish it with your fingers. You may want to roll it into a log between your palms, fold it in half, and then roll again.
Finally, make a ball with it.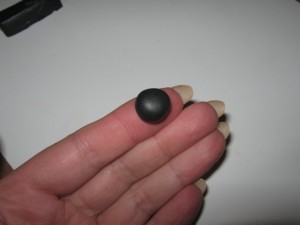 Step 2
Cut another piece (about the same size as the first).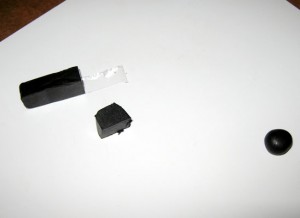 Condition it too and make another ball.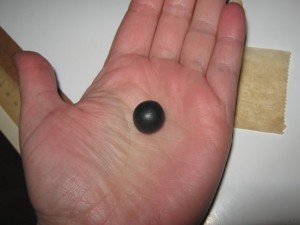 Place it on a piece of baking paper and flatten it.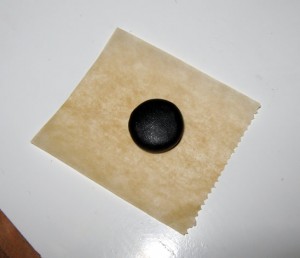 Use the roll to flatten it well, until is thin enough.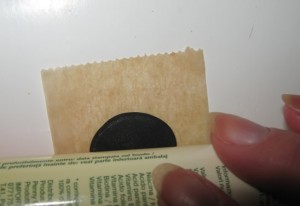 Step 3
Place the ball on the flatten one, in the center.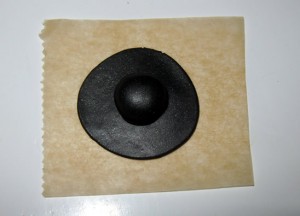 Step 4
Lift the margins around the ball to form three corners.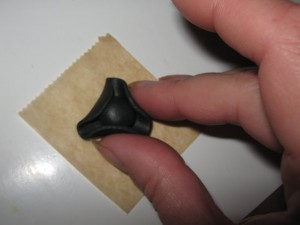 Step 5
Make a roll from it, moving your fingers forward and backward, as in the picture.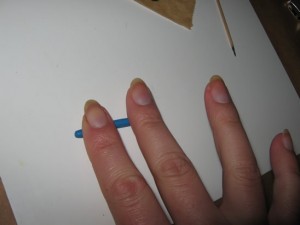 Do that until your roll is as thin as the toothpick.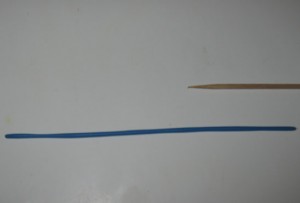 Step 6
Gently, place the blue roll on the edge of the hat, pressing a little bit.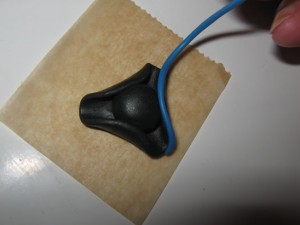 … and with it make another roll, thinner than the first.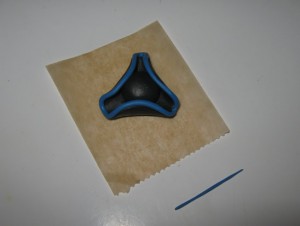 Step 7
Step 8
Place them two by two into "x's" on the hat's sides.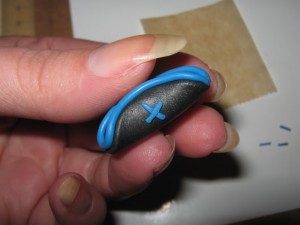 Step 9
Now you'll need the help of an adult.
Place the hat (with it's piece of baking paper) on the baking tray, and bake it according to the instructions on the polymer clay package (they depend on the brand you use: fimo, cernit, sculpey…, but usually it is one half of hour at 230 F or 110 C)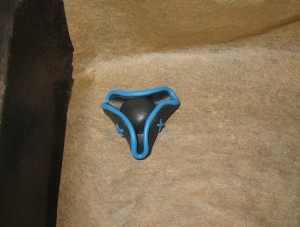 Step 10
Step 11
Apply a layer of craft glue on the brooch base…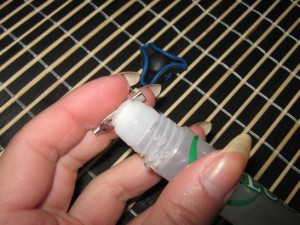 … place it on the back side of the hat. Let it dry well, and…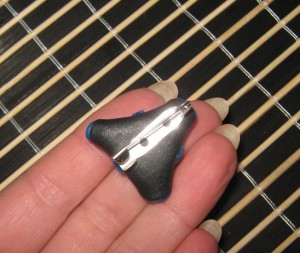 And, there you have it…. you just finished making your Tricorn Hat Badge.  How did your badge turn out?  Let me know in the comments below.  And, make sure to take a picture of it too and add it to the comment…. I'd love to see it.  Now, go wear your Tricorn Hat Badge proudly.
Technorati Tags: Pins, Brooch, Jewelry Crafts, Jewelry pins, Jewelry Pin Crafts, Badge, Badge Crafts, clay crafts, sculpting crafts, tricorn hat, tricorn hat crafts