Learn how to make these adorable polymer clay stud hearts (aka heart earrings). You can give these stud hearts to your Mom, Grandma, friends, etc to show them how much you care about them…especially for Valentine's Day, Mother's day, or a birthday. But, because we'll use polymer clay (oven-hardening) you'll need a little help from an adult. This is an easy to do step by step tutorial offered by Laura from Dacian Moon Handmade
Here are Even More Valentines Day Crafts Ideas
How to Make Pretty Earrings or Ear studs Hearts for Valentine's Day Craft
CRAFTS MATERIALS NEEDED:
– toothpick
– red polymer clay (I placed the toothpick beside it to see how much polymer clay you need)
– cutter
– 2 flat earstuds
– 2 earnuts
– craft glue
– baking paper
– baking tray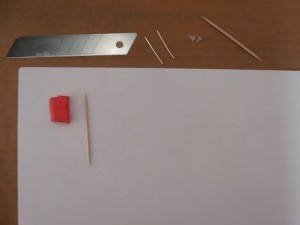 Step 1.
Polymer clay has to be conditioned prior to use. Conditioning in this case means thorough mixing. To make conditioning easier, start with warming up your clay. The gentlest way of doing it is to carry the clay in your pocket for a while. You are ready to start conditioning your clay once it feels pliable. To condition polymer clay by hand, simply mix it and squish it with your fingers. You may want to roll it into a log between your palms, fold it in half, and then roll again.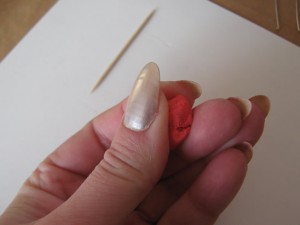 The smaller the piece of clay you are conditioning, the faster it will soften up.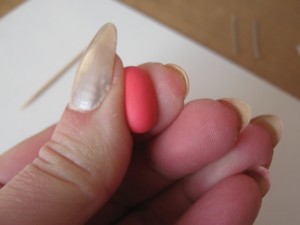 Step 2.
Make a ball with it.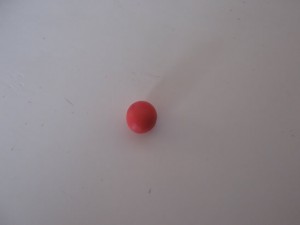 Step 3.
Cut the ball in half.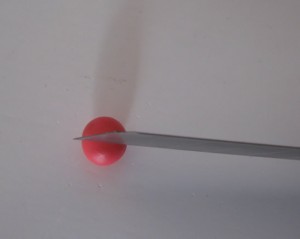 Step 4.
Squish gently between two fingers to make the lower part of the heart.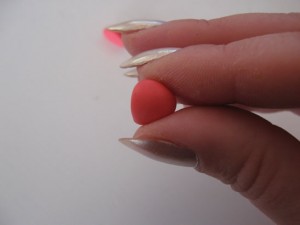 Step 5.
On the upper part, use the toothpick to shape it…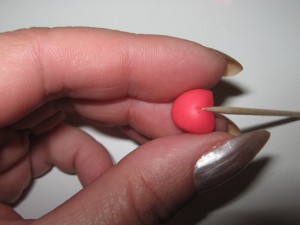 Step 6.
Repeat the step 4 and 5 for the other half of polymer clay ball.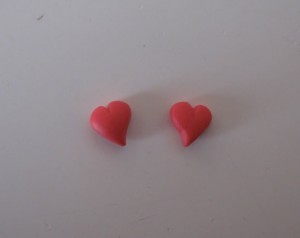 Step 7.
This is the moment when you need help.
Place the hearts on a baking paper in a baking tray. Bake them accordingly to the instructions on the polymer clay package (they depend on the brand you use: fimo, cernit, sculpey…, but usually is one half of hour at 230 F or 110 C)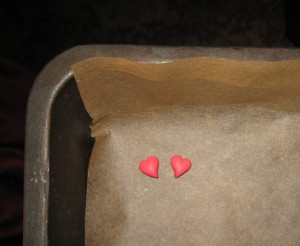 Step 9.
Apply a layer of glue on the back side of the hearts and place the earstuds in the middle.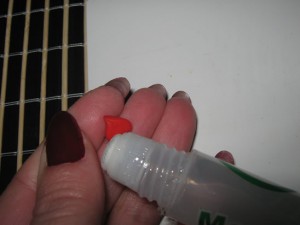 After the glue is dry, you can wear the earrings and be special on Valentine's Day 😉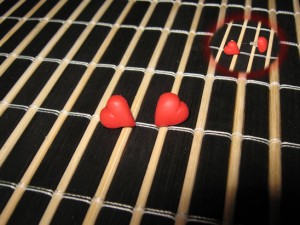 Here are Even More Valentines Day Crafts Ideas
Technorati Tags: heart earrings, heart studs, heart stud earrings, heart earrings crafts, polymer clay crafts, polymer clay hearts, valentines day key chains, heart, hearts, jewelry, valentines day jewelry, valentines day, valentines day crafts, valentines, love crafts, crafts, arts and crafts, kids crafts